Das Jahr 2017  hat gerade erst begonnen und schon stehen die ersten Veranstaltungs-Highlights auf dem Programm. In der Wuppertaler Stadthalle, aber auch in der Unihalle Wuppertal wird in diesem Jahr so einiges geboten. Hier erfahren Sie mehr!
---
21. Januar 2017: Les Miserables, Stadthalle Wuppertal
Die Kammeroper Köln präsentiert zusammen mit der Deutschen Musical Company exklusiv dieses Musical nach der Romanvorlage "Die Elenden" von Victor Hugo. Die Zuschauer dürfen sich auf einen packenden Musical-Abend mit faszinierenden Choreografien und dem Orchester der Kölner Symphoniker freuen.
---
9. Februar 2017: One Night of Queen, Stadthalle Wuppertal
Die Konzert-Show "One night of Queen" lässt den Mythos Queen samt der beliebtesten Songs wie "Bohemian Rhapsody", "We will rock you" oder "We are the Champions" wieder lebendig werden. Es ist übrigens die einzige Tribute-Show, die von den verbliebenen Queen-Urmitgliedern Brian May und Roger Taylor uneingeschränkt empfohlen wird.
---
15. Februar 2017: Night of the Dance, Stadthalle Wuppertal
Die Broadway Dance Company & Dublin Dance Factory kommt nach Wuppertal und präsentiert neben den klassischen Choreographien auch völlig Neues und Einzigartiges aus der Welt des irischen Stepptanzes.
---
8. März 2017: Annett Louisan, Stadthalle Wuppertal
Die Chanson-Popsängerin macht auf ihrer Deutschlandtour Station in Wuppertal und präsentiert dabei ihr aktuelles Album "Berlin, Kapstadt, Prag".
---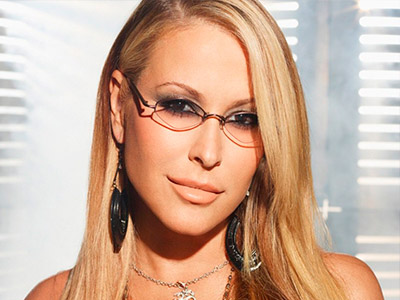 12. März 2017: Anastacia, Unihalle Wuppertal
Die Pop-Sängerin mit der Soul-Stimme ist zu Gast in Wuppertal. Bei ihrem Konzert wird sie Songs des "Ultimate Collection"-Albums singen, zum Beispiel "I'm outta love" oder "One day in your life". Darüber hinaus hat sie aber auch zwei neue Lieder im Gepäck.
---
15. März 2017: Daniel Barenboim, Stadthalle Wuppertal
Im Rahmen des Klavier-Festivals Ruhr EXTRA präsentiert der Ausnahme-Pianist Daniel Barenboim die
Sonate Nr. 19 in c-Moll D 958 von Franz Schubert. Die weltweit gerühmte Akustik der Stadthalle Wuppertal macht dieses Konzert umso mehr zu einem Leckerbissen für Freunde klassischer Musik.
---
3. Mai 2017: Chris de Burgh, Stadthalle Wuppertal
Der Name ist Programm: "A Better World" nennt Chris de Burgh sein neues Studioalbum wie auch seine Deutschlandtour. Damit bietet er alles, was die Fans des irischen Singer-Songwriters lieben: Balladen und Episches, aber auch Irisch-Folkloristisches. Und natürlich dürfen auch seine größten Hits wie "Lady In Red", "Missing You" oder "Don't Pay The Ferryman" nicht fehlen.
---
Karten für die Veranstaltungen in der Stadthalle Wuppertal gibt es unter www.stadthalle.de
Karten für das Konzert von Anastacia in der Unihalle Wuppertal gibt es unter www.eventim.de
Darüber hinaus können Tickets für alle Veranstaltungen über Wuppertal Live gebucht werden: www.wuppertal-live.de oder über die Vorverkaufsstellen in der Region.